Remember the episode of "Sex and the City" (I think it was titled "Freak Show") where the girls are bemoaning the freaks they seem to attract even though they're all so normal only to then have Carrie tear into her new boyfriend's drawers and closet (whole apartment really) for clues about his possible freakiness? While carnival music plays in the background she realizes, upon getting totally busted by this nice, totally benign guy, that she's actually the freak show...
Well, it was me who was Le Freak (not so chic!) this week, even though I pride myself on my almost pathologically boring, non-craziness and I really, really am loathe to refer to Sex and the City after that truly shiteous sequel.
This is the point where the Tiny Dancer might want to avert her eyes and skip to the recipe (sorry, Mom)...
I had a date. Cue the carnival music.
After meeting and bonding over this week's soupapolooza! festivities (thanks for bringing new blood to the event, Gorgeous G), Hillel-arious, the soup newbie, and I made a plan to watch his DVRd copy of Anthony Bourdain's 100th Episode of "No Reservations" and then have a little dinner out somewhere. You see, Hillel-arious is a total foodie (though I hate to even use that obnoxious word) and my crush on Chef Bourdain is laughably immature in comparison to his well developed man love for Tony's sometime side kick, Chef Eric Ripert (oh, those red lips!). Anyway, this is all a recipe for an entertaining night at the very least, right?
riggggghhhhhht.
Earlier in the day, the online version of the Bossy Blonde's Bon Appetit article on soupapolooza!, "Soup and the Single Girl", came out and I have to say I was absolutely overwhelmed. So excited, honored and full of feeling, that I forgot to eat all day, actually. Which would be fine if I hadn't also intend to drink a beautiful bottle of Billecart-Salmon Rose Champagne in celebration of the feature's release... I think you may know where this is going.
Poor Hillel-arious.
Here are a few of the lowlights (Seriously, Mom, STOP READING NOW):
A shared three bottles of sake (in addition to the Champagne, of course)
something said about not being good boyfriend material because of traveling (I think, though I really can't remember, to be fair) and some kind of snotty, stereotypically chickishly lame response on the part of the stereotypically chickish one of the pair
sloppy kissing at the sushi bar anyway
the inability to tell even a portion of a story LESS THAN A SENTENCE INTO THAT STORY and something said about a golden vagina (please don't ask)
unintentional bloodletting
a dash of self-loathing
making out mixed with CRYING (not from the bloodletting or from the boy)
sneaking home in the middle of the night and leaving nothing but a scrawled upon used business card (there was no paper to be found) saying "Thanks!"
It was enough to make my face permanently red. I mean, really; any girl that would do all that and then claim to not be crazy is, to be frank, kind of effing crazy.
Totally fitting that the whole soupapolooza! menu on our initial meeting was comprised of red food. We had some red meat charcuterie with tomato crostini and mozzarella, Bloody Mary/ gazpacho shots, red leaf salad with zinfandel vinaigrette, roasted red pepper purée with basil garnish and macerated strawberries and balsamic with crème fraîche ice cream for dessert.
Semi-Sweet Bitters (my friend that makes artisanal bitters, naturally) brought this year's batch of his Nocino, which was the hit of the evening. You know how I know this? Because the whole bottle was ingested.
Here are the soup deets:
Bon Appétit | May 1999
Mark Weatherbee, Mollans-sur-Ouvèze, France
This recipe can be prepared in 45 minutes or less.
Yield: Serves 4
ingredients
2 1/2 pounds red bell peppers
1 tablespoon olive oil
1 cup chopped shallots
2 garlic cloves, minced
1 tablespoon chopped fresh thyme
3 cups (or more) canned vegetable broth
1/2 cup half and half
2 teaspoons red wine vinegar
1/8 teaspoon cayenne pepper
Sliced fresh basil
preparation
Char peppers over gas flame or in broiler until blackened on all sides. Enclose in paper bag and let stand 10 minutes. Peel, seed and slice peppers. Heat oil in heavy large saucepan over medium heat. Add shallots, garlic and thyme and sauté 3 minutes. Add 3 cups broth and all but 4 slices of roasted pepper. Simmer uncovered until peppers are very soft, about 20 minutes.
Working in batches, purée soup in blender until smooth. Return to same pot. Add half and half, vinegar and cayenne pepper. Rewarm soup, thinning with additional broth, if desired. Season to taste with salt and pepper. Ladle soup into bowls. Garnish with reserved pepper strips and basil.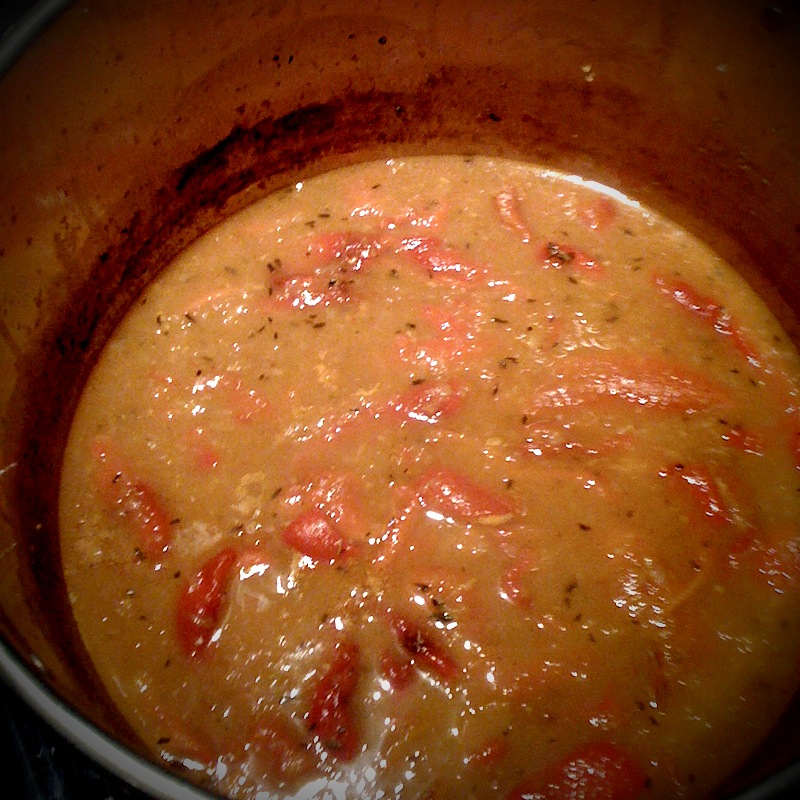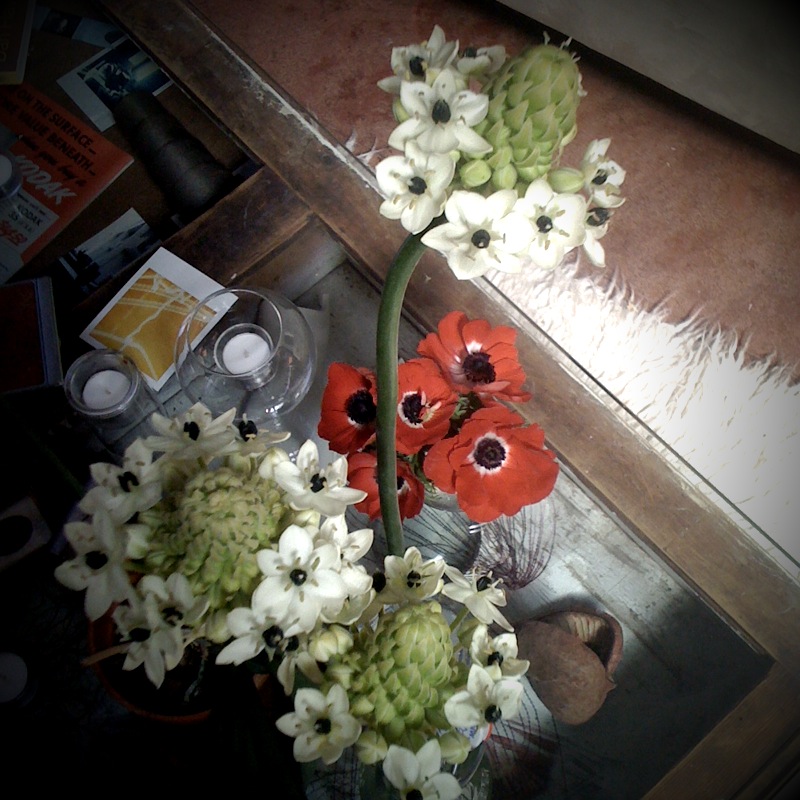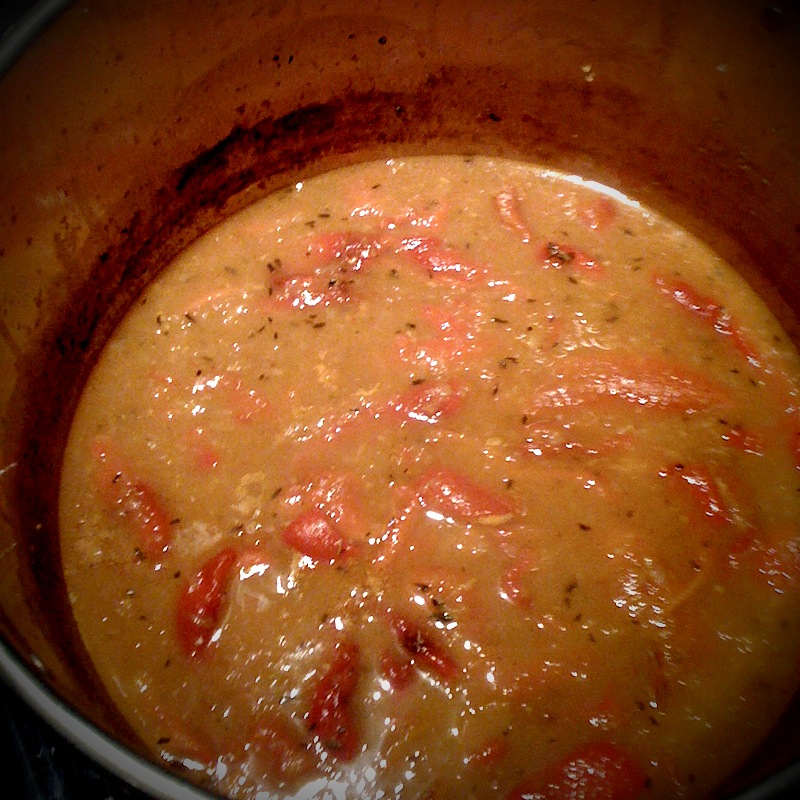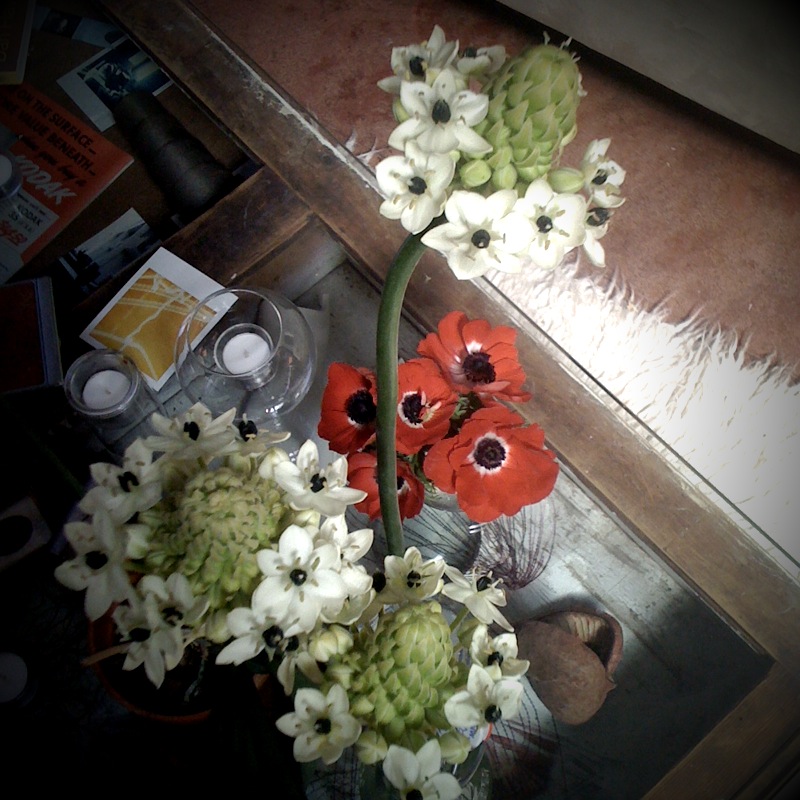 OK. So I'm red faced. At least I'm not red handed.
I hope Hillel-arious feels free to come back to soupapolooza!, though I'm not sure I'd show up to a girl's house who I thought might boil a pet bunny for my dinner. But that Hillel-arious is pretty adventurous culinarily, so maybe he'd be up for it. You never know when someone might do something crazy.
Soup on!